Open To Your Intuition
What people are saying about the last online course, Energetic Self-Care:  
"I absolutely loved Sue's Energetic Self Care course. The practices she teaches are simple, but have had an enormous effect on my daily life. In the past it was easier to be pulled into other people's emotional storms, but since implementing the techniques it's like I can see them coming from a distance and have time to decide whether or not to engage. I have found a lot more peace and clarity and can feel that the practices are making a difference because other people's chaos has simply fallen away. I also feel a lot more confident that my energy is fully mine and no one else has the right to interfere with that. I'm already looking forward to the next class!  -Gianna Felice
 
"The energetic self-care class led by Susan was filled with healing tools and inspiration that I easily and eagerly incorporated into my daily life. This class made a powerful difference in my emotional healing. Susan created an atmosphere of peace, warmth, and compassion. I will, without hesitation, be taking any future classes that she offers." -Wendy Lessler-Derechin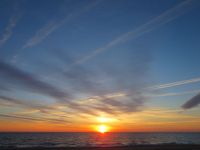 Come join me to learn how to open to your intuition!  Intuition is an ability that every person has but just hasn't been encouraged in the world we live in. We receive information and guidance all the time in different ways – through feelings, knowingness, hunches, messages and more.   It's important to learn to open to this higher awareness in a safe and grounded way.   This is an ability that can help you in your day to day life along with helping you to develop your intuition to aid you in being a healer or a guide to others along their healing paths.
I will be drawing from my 25 years as a Shamanic Healer and Teacher, along with my more recent study of the teachings of Anthony William, the Medical Medium®.   You will be learning to ground yourself to the Earth in order to create a strong foundation for opening to the higher energies of intuition.  I will share shamanic teachings for creating a sacred space, so you are opening in a safe and protected way.  You will meet your personal Power Animal, which is a reflection of you and your intuition.  You will also have the opportunity to meet a Spirit Guide so that you can open to receiving higher wisdom.  We will be bringing in the many Angels that Anthony William teaches us about, for example angels like the Angel of Light, who can "bathe us in restorative light," and the Angel of Faith to help build faith -  Pg.  332, Medical Medium.
This will be a seven-week online course with seven live interactive calls, plus a private Facebook group where you can share and ask questions.  At this point, we will meet during the day for some of the classes and in the evening for the other classes to accommodate different time zones.  All the classes will be recorded so that you can watch them at your leisure. 
Dates:
Wednesdays starting January 15th through March 4th with one week off (I don't know for sure which week yet)