Susan Wolf had the great fortune to meet her teacher, Black Bear, in 1993.  Thus began a life-long journey to understand herself and others with the benefit of the shamanic perspective.  Before that, she studied psychology at the University of Virginia, where she received a BA.  She began to search for a more spiritual way of understanding the human condition after graduating and moving to Telluride, CO.  

Susan studied a form of hypnotherapy called "Alchemical Hypnotherapy" which helps a person to delve into their inner world. The work includes inner child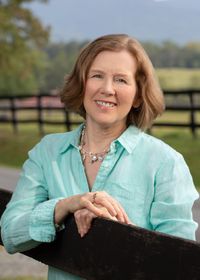 healing , past-life regression, and connecting to inner guides.  She was a channel for the soul-group, Merlyn, for three years, and continues to be a conscious channel for a group of beings who call themselves "Beings of Light.".  She also studied bodywork.

All this led her to her connection to the ancient spiritual philosophy of shamanism.  She studied with her teachers, Black Bear and C. Moon Bear, for ten years and continues studying to this day.  She learned shamanic philosophy, meditations, healing techniques, and more.  She began teaching after about a year into her studies, and traveled to Europe to teach and give individual sessions.  She taught in Holland, Switzerland, Germany, and Sweden, and lived in Holland for several years. 
Since 2016, Susan has been following the teachings of Anthony William, the Medical Medium®.  She found him after looking for ways to heal from chronic migraines, chronic fatigue and other health issues.  An opportunity came up to join the Official Medical Medium Practitioner Group and she jumped at it!  Susan was blessed to have a consult with Anthony, which gave her many answers to her health symptoms.  As she has been healing from these health issues, she has been studying these healing ways in order to help others as well.  She is now an "admin" for Muneeza Ahmed's online courses based in the teachings of Anthony William.  Susan is now using her intuition, which was developed through shamanism, to guide people with their health challenges in Intuitive Health Guide sessions.

Susan now lives near Charlottesville, VA, at the foot of the Blue Ridge Mountains, with her husband, Larry, their four cats and a variety of foster kittens!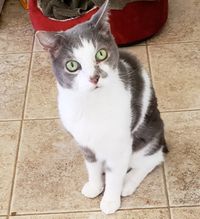 Wolfsongs School of Shamanism
Wolfsongs School of Shamanism was founded in 2009 by Susan Wolf after she received a vision and message to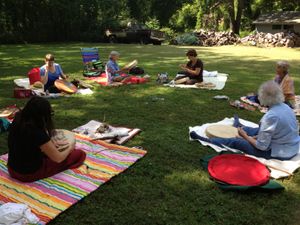 start a school.  The mission of Wolfsongs School is to pass on shamanic teachings from an ancient shamanic lineage.  It is her deepest prayer that these teachings will facilitate people in manifesting the potential of their souls. 

The teachings, techniques and philosophies are all structures, like bridges.  These bridges are designed to lead you to your own experience of the Great Spirit, or the Spirit That Moves Through All Things.  Shamanism, my teacher said, is about experience.  It is my hope that I can be a catalyst to lead others to a deeper experience of living here on the Earth Mother.